Miami Boat Rental With
Jet Ski & More!
We are 100% committed to bringing you the most amazing and deluxe yacht packages perfect for any occasion. If you're looking for a Miami boat rental with jet ski options and more, you have come to the perfect place. Enjoy the finest yacht and jet ski rental Miami has to offer!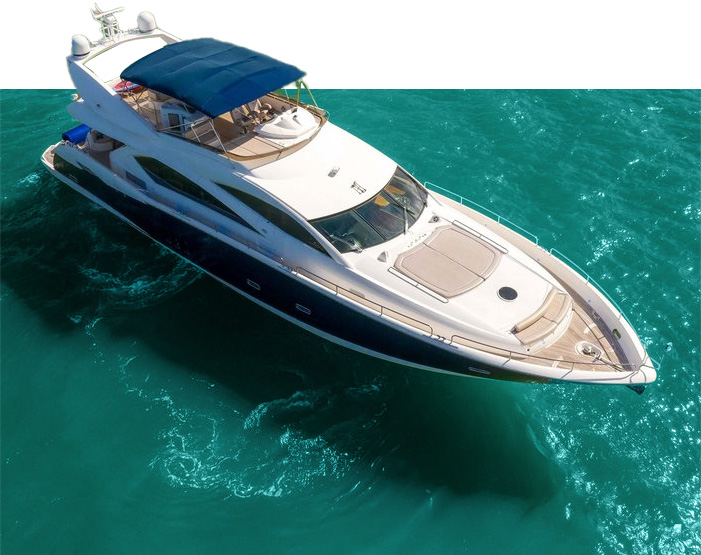 Our Miami Five Star Yacht
When it comes to Miami sailing charters, the Sunseeker 82′ Maryam is the epitome of luxury yachts! Enjoy lavish amenities as you cruise the sea in style with your guests on one of our most extravagant VIP Miami rentals.
Aside from the epic Maryam yacht, we have a full Miami fleet at your service! No matter the occasion, we can certainly accommodate all of your private yacht charter events. Experience Miami's skyline from an illustrious point of view as you indulge with elegance and breathtaking scenery. At MYC Miami, it's no secret…South beach charters just got BETTER!
NEW: Yacht Charter to Bahamas NOW AVAILABLE!
What water activity options can we add on to our yacht rental?
Great question! We currently offer the best jet ski and flyboard Miami experience as add-ons to any yacht rental. You can easily add either of these options by checking them off during your booking step.
What requirements are needed for jet ski rentals?
The state of Florida requires that anyone born on Jan. 1, 1988 or after must have a valid license to operate a Personal Watercraft (PWC).
How much is a jet ski add on?
You'll be happy to know that we have great prices on jet ski rentals. Enjoy a yacht with jet ski rental Miami style for only $200 per hour. Simply check the jet ski option during your booking step if you wish add.
Water Activity Add-Ons
Aside from our luxury yachts, we also offer additional fun water activities in Miami which you can add on to your yacht rental. Which is why we also provide flyboard Miami style as an add on to go along with your yacht.
Or perhaps you're looking for a Miami yacht rental with jet ski? If so, we have that too, because let's be honest, once you sail away into that beautiful oasis, the warm sun and alluring water will be impossible to resist! So come enjoy our Miami flyboard experience and jet ski add ons. Our Miami boat rental with jet ski option is extremely popular and you're sure to have a blast!
How much is a flyboard Miami add on?
We offer one of the greatest deals on a flyboard rental Miami has to offer. You can get a flyboard for only $200 with your yacht as an add-on. Simply check the flyboard option during your booking step if you wish add.
What is the flyboard Miami experience like?
Imagine soaring through the air above the water as you see Miami's skyline in a way you have never seen before. Moreover, you get to feel the complete freedom of flight while standing on a flyboard that is propelled by water pressure sent through a hose from your watercraft, thrusting you into the air. What an exhilaration!
Is flyboarding dangerous?
Your safety is our #1 priority! Please note that with any sport and water activity, there is always a potential risk of injury. Which is why we take extreme precautions to ensure you and your guests remain safe at all times.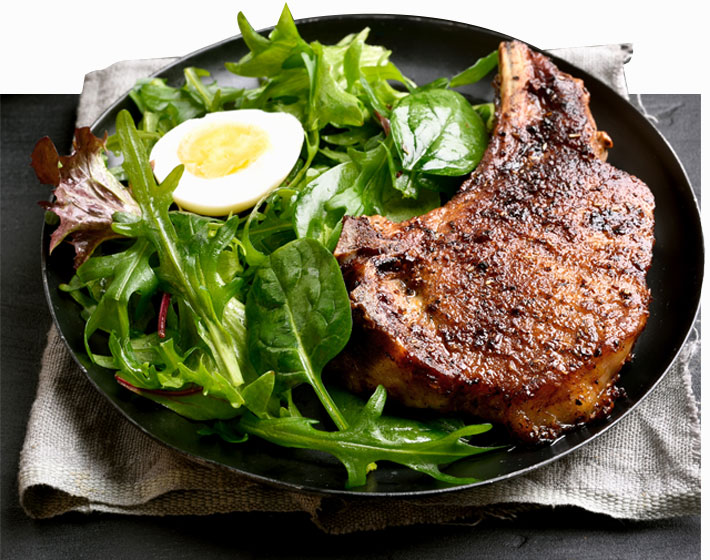 A Lavish Miami Yacht Rental with Chef & More!
What better way to celebrate your elegant getaway than with mouth-watering meals at your demand? At MYC Miami, we provide the best yacht catering Miami has to offer through your very own personal chefs who are masters at delectable dishes! Fully indulge with premium service and catering as you unwind in style.
Can I bring my own beverages and food?
You bet, feel free to bring your own food and non-alcoholic beverages if you would like. Although, you will be happy to know that we offer a Miami yacht rental with chef if you wish to enjoy exquisite cuisines while you cruise the sea in style!
What kind of food is on the charter yacht menu?
Our top-level chefs have a plethora of mouth-watering specialties they can make for you to enjoy onboard. However, if you would like to request specific meals or catering, this has to be discussed prior to your charter.
How much is the chef add on?
Essentially all chefs have different rates depending on your party size, date, and time. However, the general starting rate is roughly $500, plus ingredients.